World War I saw the advent of aircraft as war machines. After the war, many aviators sought to make high profile intercontinental flights in order to either achieve their nation's glory or to get award money. In this respect, the most famous flight was accomplished in 1927 by no other than Charles Lindberg, who made the first solo non-stop flight between New York and Paris in his single-engine aircraft, "The Spirit of St. Louis".
Now turning to flights between Japan and Europe, the first such flight was made in 1920, only two years after the end of World War I, by Italian aviators. On February 14, 1920 eleven SVA 9 aircraft (including four spare planes) took off from Rome for Tokyo.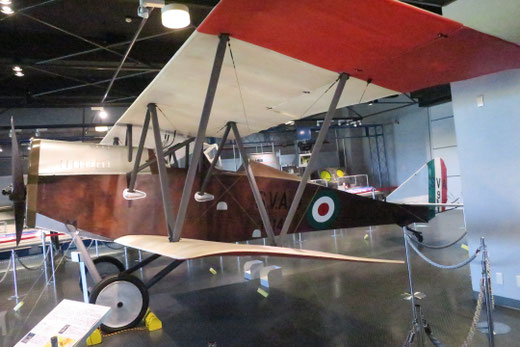 This is a replica of the SVA9, without an engine, made for the 1970 Osaka Expo's Italian Pavilion. After the expo, the Italian government donated it to Japan. It is now displayed at an air museum on the Hamamatsu airbase of the Japan Air Self Defense Force, in Shizuoka prefecture.
The SVA9 was a single-engine biplane flown by a pilot and flight engineer. Only two aircraft made it to Tokyo (landing at an army training field) on May 31, 1920 in 107 days, actual flying hours being 112 hours, making stopovers at more than 30 locations for refueling and rest on the way,  covering 18,000 km as shown below.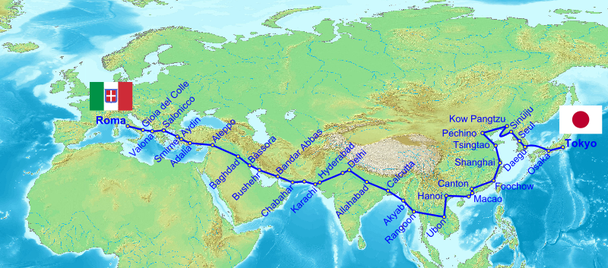 This is created by Fulvio 314
It was unfortunate that the flight of the second aircraft was not officially certified. When its crew flew to Kwan Tong, China, they decided to change their aircraft to a spare one which was not at the same location but at a Shanghai airfield: they took a train to Shanghai, so this route was never flown by them, it was a flight not completed.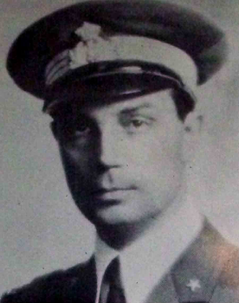 The first aircraft was flown by Lieutenant Arturo Ferrarin (1895-1941) and his flight engineer. After this, Ferrarin went back to Italy and continued flying there. His aircraft was donated to the Japanese government but was unfortunately destroyed by the Great Kanto Earthquake in 1923. In 1928, he set a record non-stop flight from Italy to Brazil in 48 hours and 14 minutes, covering 8,100 km. During the Second World War, he died in an air accident during a test flight in 1941.  
Did you know that an airship made a circumnavigation of the globe? It was the LZ127, the Graf Zeppelin, which originated its flight on August 8, 1928 from Lakehurst, New Jersey, the US. It flew over the Atlantic Ocean and landed at Friedrichshafen, Germany, the home of the Graf Zeppelin, for refueling and rest. Then the airship flew eastward over East Europe, the USSR and reached Kasumigaura naval station, Japan on August 19. It left Japan on August 23 and reached Los Angles non-stop in three days. Finally, the Zeppelin came back to Lakehust. The total flight took 21 days, 5 hours and 31 minutes, covering 33,234 km. Why did the circumnavigation flight start in Lakehurst instead of its home in Germany? It was simply because its major sponsor, William Randolf Hearst, a US newspaper baron, insisted on it.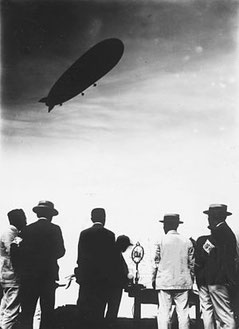 The Graf Zeppelin arriving at Kasumigaura, Japan on May 19, 1929
The LZ127 Graf Zeppelin was 236.6 m in length, used hydrogen gas for its buoyancy, was powered by five 550 HP engines, had a 128 km/h max speed and range of 10,000 km. It was manned by a crew of 36, and carried 24 passengers.
Now, turning to a record of a flight from Japan to London. A major Japanese newspaper, Asahi Shinbun, was interested in supporting pioneer flights. It had its own planes and flight crew for its own purpose. Asahi Shinbun made a flight plan of setting a world record to London in order to commemorate the coronation of George VI. For this purpose, the newspaper bought a Japanese army reconnaissance aircraft and dubbed it "Kamikaze" or divine wind. Its pilot, Masaaki Iinuma and flight engineer, Kenji Tsukagosi were both flight crew of the newspaper. They left Tokyo on April 6, 1937, made stopovers at eleven locations and reached London's Croydon airport on April 9th.  The record flying time was 94 hours and 17 minutes (net flying hours 51 hours and 19 minutes), covering 15,357 km.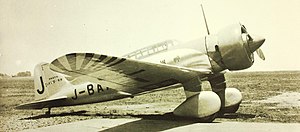 at Croydon Airport                   Maaki Iinuma on the right, Kenji Tsukagoshi
During World War II, Iinuma died in an accident at Phnom Penh airport, Cambodia in 1941. Tsukagosi participated in a joint Asahi Shinbun and army project to fly to Germany in 1943, but the A20 long range aircraft with four Asahi Shinbun flight crew and three army liaison officers on board disappeared without trace after leaving Singapore.   
It's time to fast forward to now. There has been the remarkable accomplishment of a circumnavigation of the earth between 2015 and 2016 by the Solar Impulse 2 aircraft, which was powered by solar batteries.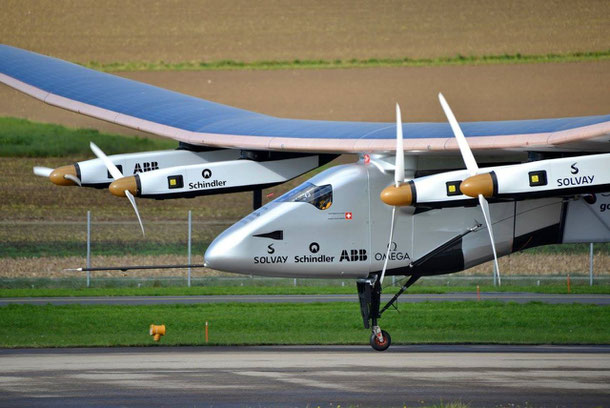 The photo of the Solar Impulse 2 shows a wing with solar batteries and four electric motors.
The Solar Impulse 2 took off from Abu Dhabi, UAE on March 8, 2015 and finally landed back in the same place on July 26, 2016. The total distance of the flight was 42,000 km and it was divided into 17 legs. When one leg was completed, the crew had to wait for appropriate weather conditions for the next leg. In effect, the original plan from Nanjing, China, was to head straight to Honolulu, Hawaii non-stop, but was diverted to Nagoya, Japan, because of deteriorating weather conditions over the Pacific. The flight from Nagoya to Honolulu took 117 hours and 52 minutes, almost 5 days covering 8,924 km, breaking the world record of longest solo flight in an aircraft of any kind. The Solar Impulse 2 could carry one person and was equipped with more than 17,000 solar power batteries, which generated enough electricity to power four 41 kw-electric motors and simultaneously to charge lithium-ion batteries so that the aircraft would be able to fly at night. It cruised at around 90 km/h during daytime and at 60 km/h at night to save charged battery capacity. It weighed merely about 2,300 kg.
Two pilots flew the Solar Impulse 2 alternately. Bertrand Piccard is a Swiss explorer and the founder of the Solar Impulse Foundation, which had been set up to make a circumnavigation of the earth by a solar aircraft.
Piccard had already made a world record with Brian Jones to complete a non-stop balloon flight around the earth in 1999, in 19 days and 21 hours. His father, Jacques Piccard, was a famous explorer who descended to the world's deepest trench, the Mariana Trench in the Pacific, in 1960.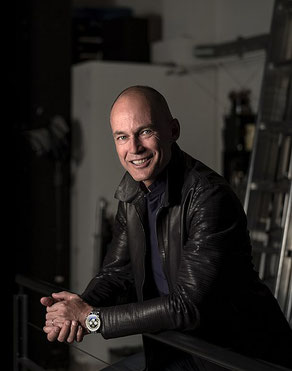 The photo by Jerome Bontron
The other pilot is also a Swiss by the name of Andre Borchberg. He is an entrepreneur, explorer, former Swiss Air Force fighter pilot, and a co-founder of the Solar Impulse Foundation.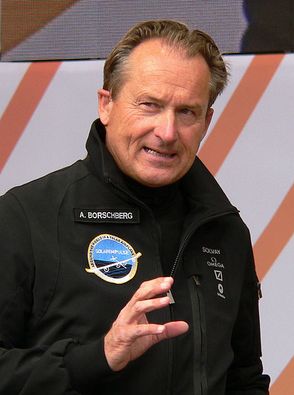 The photo by Axel Hindemith